WELCOME TO AIRPORT BUSINESS SUMMIT AND EXPO
The quest to develop Africa and bring its economy to the world focus requires a transport mode that offers potential cost and service advantages by virtue of speed, capacity and flexibility in routing and scheduling. Air transport delivers such value for economic growth and the airport drives the continuous and sustainable development of the air transport system through mixed aeronautic and non-aeronautic revenue generating options.
For the industry to continue to improve in the delivery of quality passengers experience in safe and secured manner, policy makers, aviation professionals, air transport investors and the users of air transport services will need to meet periodically to share information and deliberate on the future of the industry and to help direct national policies, planning, programmes and projects towards improving airport facilities, air transportation infrastructures and general operations. This is the reason why Airport Business Summit and Expo for Africa (ABSE) was founded.
Airport Business Summit and Expo for Africa (ABSE) in Nigeria event employs conference and discussion platforms to find solutions to continental airport development challenges and uses the exhibition to show case industry players and promote the aviation trade.
This exhibition provides the opportunity for buyers and sellers, manufacturers, dealers, contractors and consultants to the industry to showcase their products and services.
This is the 2nd Airport Business Summit, the annual event that started in 2015. The event is organized by the same founder of the Nigeria Aviation Conference, FCI International Limited, a Nigerian-British intermodal consultant group who are well known for capacity development in the transport industry.
This year's event is themed "Repositioning the Airport Business to Sustain Air Transport growth"
This steams from our belief that a sound airport development, concept, plan and programme are vital for a viable, sustainable and safe total air transport system which also has direct positive impact for fast tracking economy development
Airport Business Summit presents the aviation industry from the airport perspective and links it to the development of cities and regional economies. The summit is a multi-sector summit with delegates expected to come from industries with direct and indirect dealings with the airport, such as airlines, retail, security, safety, technologists, media, taxi companies, hotels, tourist attraction companies, etc.
Also, papers will be presented at the summit by heads of the aviation industry to give insights into future investment opportunities in Africa's airport domain and to enable investors to key-in ahead. The summit expo will help Airports and the cities market their profiles and make them attractive for airlines and investors by showcasing a one stop information portal for; passenger projections, facilities, infrastructure, potentials and essential amenities of the region that attracts travel and investment. The three day event will begin with a presentation session by the operatives of the industry whose paper presentations will serve as a guide to the workshop deliberation which will be followed by a mid event business networking cocktail. This will then lead to recommendations and a communiqué that will be submitted/brought to the attention of the governments via relevant Ministries, agencies and organization as a guide to future airport development planning.
Ladies and gentlemen, It is a common fact that the air transport industry's fortunes are very volatile and are quickly affected by recession, course of nature, safety and security, political issues, etc and in general affects the economic development of cities, State and regions. The wide revenue spectrum of the airports offers airlines and other service provider's soft landing in difficult times through concessions and rebates to sustain their operations and thereby providing quick recovery to the economy. Airport business is the runway for takeoff of fast economic growth and offers a safe landing for delivery of economic dividends.
However, these derivable are only possible when the airports are well managed and potentials maximized. Therefore my call at this summit is to ask that all participants bring to the table all challenges confronting the development of our Africa airports and build ties among ourselves to surmount these challenges from; finance to operations, connectivity to facilities, tourism to destinations, manpower to training, technology to services and most importantly insecurity to terrorism. Let us talk about them all and improves the airport business in our continent.
I welcome you all and GOD bless you.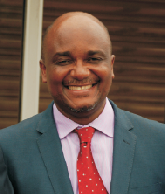 Mr. Fortune Idu
Chairman Organizing Committee
08033296108
idufortune@yahoo.com